Tetero Valley, a place that has magic!
All the hikers that have been in the Tetero Valley have experimented a sensation of peace and quietness that only this place offers. Located near the highest mountain in the Caribbean, Pico Duarte, and inside the borders of Jose del Carmen Ramirez National Park, the Tetero Valley have an altitude of 5000 feet above sea level and also have one of the coldest temperatures in the Dominican Republic, showing temperatures below 30 Farenheit or 0 Celsius during winter.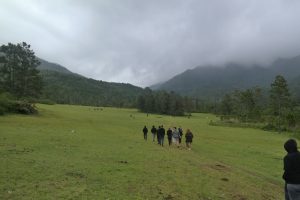 The vast plain between mointains where Tetero Valley is located, is an ideal refuge for those who want to spend some days in total relaxation with Mother Nature due to the big pine forest, the closeness of important dominican rivers and the pure oxygen you can breathe there.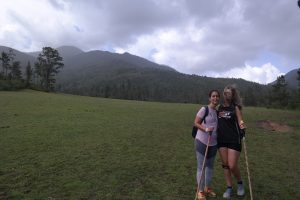 Without doubts, Tetero Valley is a temple of a perfect and delightful Nature. A temple where the work of the Earth shows a unique magnificence in every way.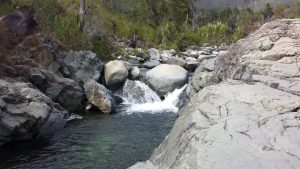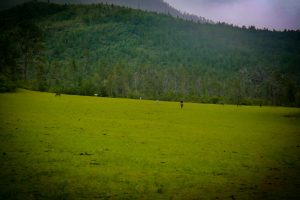 If you decide to hike to the Tetero Valley you will have 3 options:
-Hike in 2.5 days / 2 nights: The fastest way to do it.
On this option you reach base camp at night and start the hike early in the morning. Here you hike 12 miles (19 kilometers) on the first hike and the same distance back (24 miles / 38 kilometers round trip).
-Hike in 3.5 days / 3 nights.
This is a more relaxed way to complete the Tetero Valley journey. On this option you will have a full rest day in the Valley.
-Hike in 4.5 days / 4 nights: Pico Duarte + Valley
You can do both Pico Duarte and Tetero Valley in 4.5 days. It´s a longer and tougher journey but if you are in shape and are willing to hike a lot this is your trip.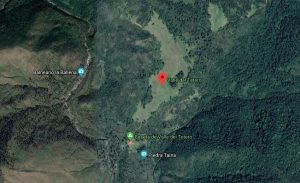 For more information and details for this amazing trip you can reach us at: info@guiasdealturas.com or write to our WhatsApp 1-809-974-0036 where one of our staff members will chat with you.